Kommandanten!
Der Tag des Tigers Online findet am 23. April statt und wir bereiten diese unvergessliche Gelegenheit mit jeder Menge Offline- sowie Spielaktivitäten vor, darunter ein Live-Stream zur Geschichte.
Der vierstündige Stream dreht sich um geschichtliche Einblicke führender Panzerexperten, eine Live-Demonstration mit Übertragung aus dem Inneren des Tiger 131 und noch mehr. Es wird außerdem tolle Twitch-Drops auf dem offiziellen englischen Kanal von World of Tanks EU geben und jeder, der mindestens 2 Stunden zusieht, wird alle Drops erhalten. Der Tiger 131 ist der letzte fahrbereite Panzer vom Typ "Tiger 1" und befindet sich im The Tank Museum in Bovington, GB. Wir arbeiten mit dem Museum zusammen und zeigen dem Publikum auf der ganzen Welt zum ersten Mal beeindruckende Live-Aufnahmen.
Schaltet bei uns ein, der Hilfsorganisation "War Child UK" fließen die Einnahmen des Verkaufs von exklusiven Wappen für ihre Ukraine-Notfallreaktion zu. Dies ist eine tolle Gelegenheit zu einer guten Sache beizutragen und möglicherweise Leben zu retten. Schaut euch die Details zum Event an, damit ihr nichts verpasst!
Tag des Tigers 2022
Tag des Tigers Online im Stream: 4 Stunden lang am 23. April um 17:00 Uhr MESZ (UTC+2) .
Twitch-Drop: Tag des Tigers Online, Stream-Dauer
Exklusive Pakete "War Child Charity": 19. April um 07:00 Uhr MESZ bis 26. April um 07:00 Uhr MESZ (UTC+2)
Exklusive Wappen für eine Sache, die möglicherweise Leben retten kann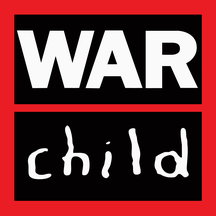 In den vorhergehenden Jahren haben wir das Tankfest genutzt, um Geld für das The Tank Museum zu sammeln, und diesem bei der Bewahrung und Restaurierung historischer Fahrzeuge helfen. Im Augenblick jedoch, denken unsere Freunde am The Tank Museum und wir, dass es wichtiger ist, Spenden für die benötigte humanitäre Hilfe zu sammeln. Der Verkauf von Wappen in World of Tanks wird War Child UK bei deren Ukraine-Notfallreaktion unterstützen. Der gesamte Erlös fließt direkt dieser Hilfsorganisation zu. War Child UK unterstützt mit psychologischer Nothilfe und bietet gefährdeten Kindern, die aus der Ukraine fliehen, Schutz.
Unterstützt War Child über Tiltify
Wenn ihr kein Spieler von World of Tanks seid oder einfach bevorzugt, War Child UK und die Kinder der Ukraine über Tiltify zu unterstützen, könnt ihr dies tun indem ihr für die Wohltätigkeits-Kampagne spendet.